How do I manage my multiple Product Pages?
You may manage your multiple Product Pages with a common SeedlyBusiness Account.
Ensure that you are a SeedlyBusiness Account user of the respective Product Pages
Go to https://business.seedly.com and log in using your Seedly User Profile
Click onto the dropdown box on the sticky header at the top of your SeedlyBusiness Dashboard to toggle to your selected Product Page Dashboard
Click the Product Page you would like to manage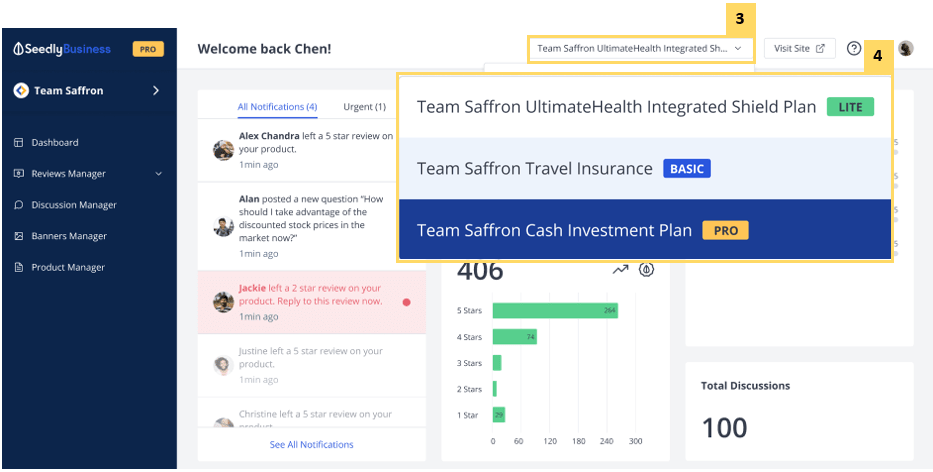 Please ensure that the Product Pages you would like to manage have been activated. Only activated Product Pages will be displayed in the dropdown box.

You may read more about responding to Reviews and commenting in Discussions with your Verified Business Profile.